Last week we had an ultra messy, utterly fantastic cake smash photoshoot for Oliver to celebrate his first birthday, it was a everything a Cake Smash should be, loud, fun and a little bit bonkers, most of all we all (and especially important Oliver!) had an absolute blast.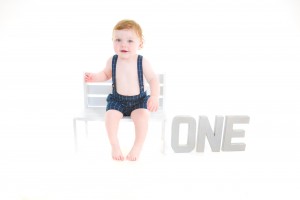 Cake Smashes are such a fun photoshoot to be part of, turning one is such a huge mile stone to reach, often bittersweet for parents to see their tiny baby officially turn into a toddling little person, but its also such an exciting time with first steps, first words, and often at the photoshoot their first taste of birthday cake captured forever, it always goes down a treat! And for those babies who have had enough of frosting, they can have a good old bash of the cake with some wooden spoons, we have a motto at Studio C when it comes to cake smashes, the messier the better!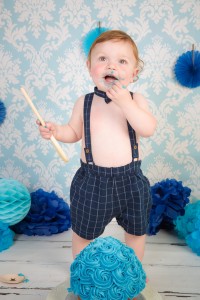 Cake Smashes are one of Studio Cs specialities, we have a huge selection of props, backgrounds, even a deluxe baby sized roll top bath that all enhance your photos, but the most important part of any photoshoot is the great big smile your little one will have throughout the smash, Oliver did, he's had the cheekiest, happiest smile you have ever seen, like so many of the babies who have celebrated their birthday at the studio, Oliver was an absolute joy to photograph, I hope he enjoyed his Cake Smash as much as I enjoyed photographing it, from the huge amount of frosting I found in the studio after the shoot, and the amount of giggles during the shoot, I think its a given! and I wouldn't have it any other way.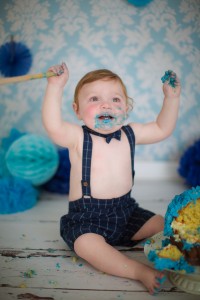 All shares of this blog post will be greatly appreciated, Studio C is a small family run photography studio, every comment, like or share helps to get our name out there a little bit further <3